The Emetophobia Manual
Free Yourself from the Fear of Vomit and Reclaim Your Life
More than a self-help book
You cannot overcome fears simply by learning new information. You heal yourself by living new experiences. This groundbreaking book is an experiential program that includes dozens of transformative exercises as well as QR codes which link to educational, motivational, and exposure videos you can view on your smartphone.
The Emetophobia Manual is based on three proven scientific treatment modalities: Cognitive Behavioral Therapy, Acceptance and Commitment Therapy, and Exposure Therapy.
Purchase The Emetophobia Manual today from Amazon
With eye-opening metaphors, powerful tools, proven strategies, and inspiring anecdotes, The Emetophobia Manual will motivate you to take the steps to free yourself from the fear of vomit.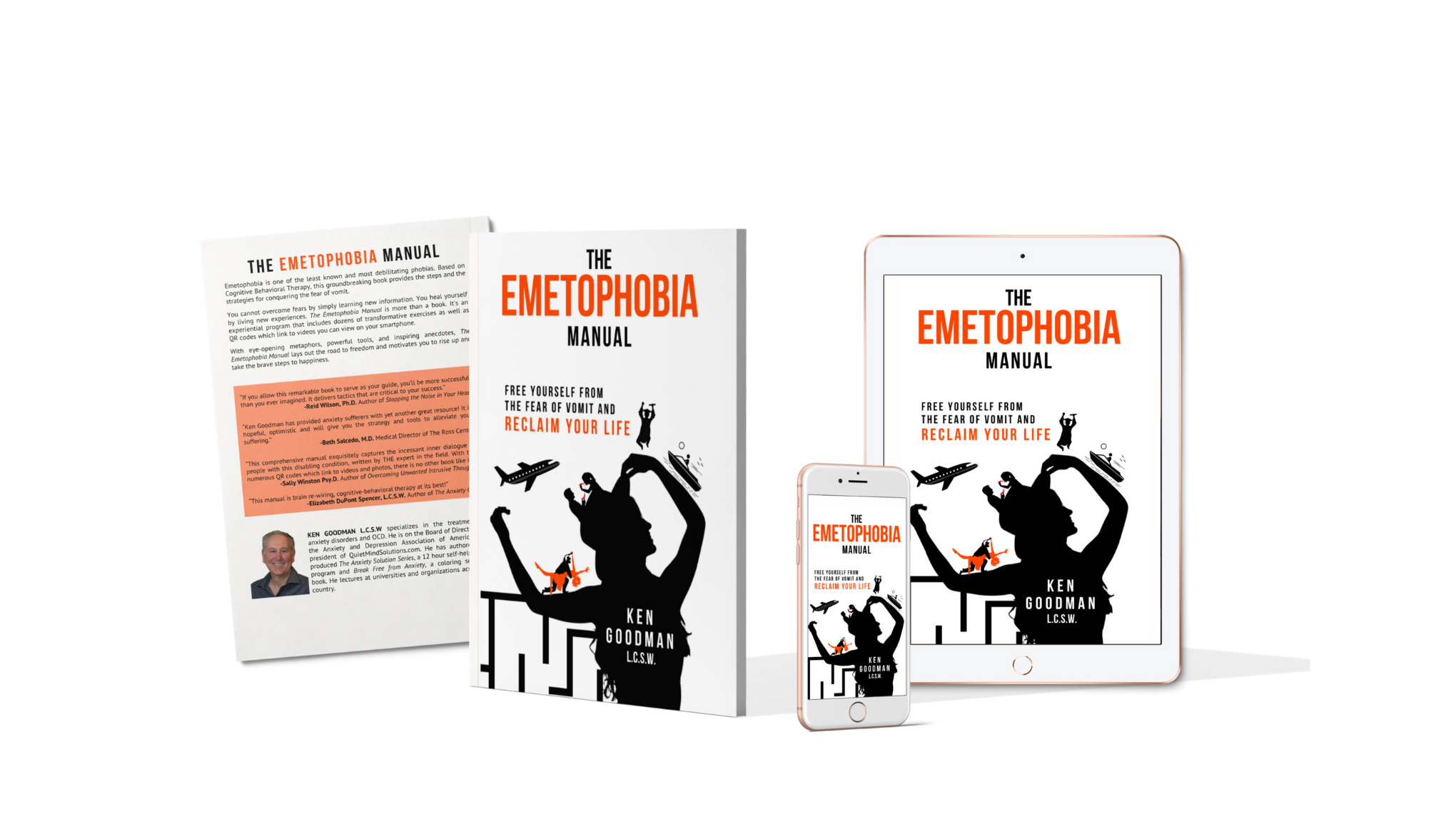 The program includes:
An easy to follow step-by-step process

The strategy to overcoming emetophobia

Exercises for moving beyond past vomiting trauma

Tools for conquering anxiety, panic, and compulsions

Stories of triumph and how success was achieved.

Over fifty QR codes which link to photos and videos that will inspire, educate, and desensitize you from the fear of vomit.